As we celebrate our anniversary and reminisce over the past four years, it is difficult to not look back to our very first project as TMD Architects. It was almost serendipitous that we got connected with our Lakeview clients as they were beginning to look for an architect to help with a renovation of their home in The Groves neighborhood of Mt Pleasant.
After just the first meeting, I realized that this was going to be a complex renovation. One challenge we faced was to add onto the home and increase the ceiling heights, while maintaining the existing main roofline. We overcame the ceiling height issues with a variety of design elements, including the dormers and the stair tower. It was our goal throughout the project to solve the clients' needs and to also preserve as much of the existing home as possible. I'll never forget the excitement during one of our design meetings when it was determined that by the room rearrangement we were proposing, the house would include what was declared to be "a dream kitchen" – spacious, full of light, and with a large island.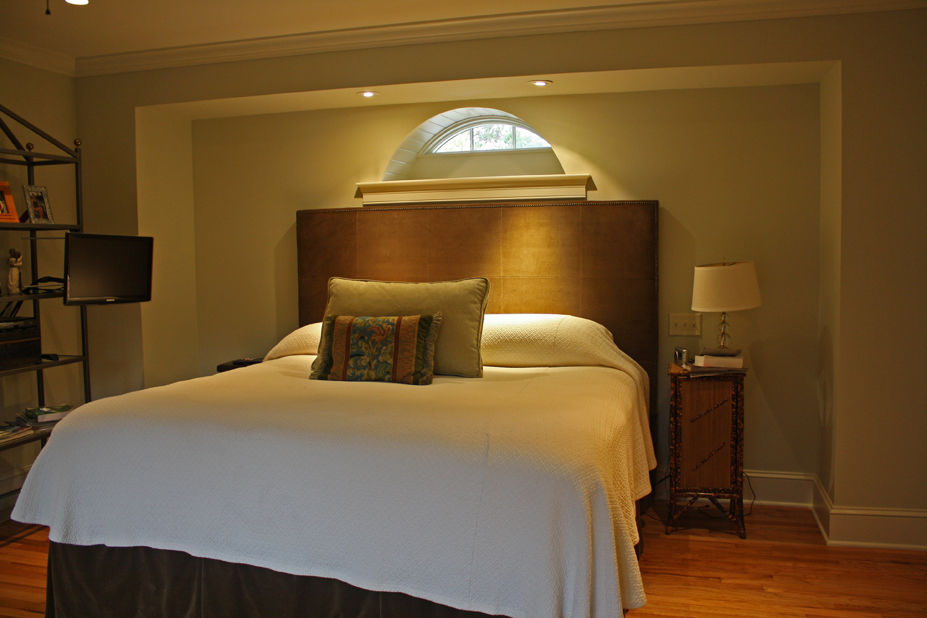 It doesn't take an architect to know that the kitchen is the heart of the home. This is the area where people come together for family dinners or congregate during parties. To this day, the Lakeview kitchen is a favorite "show piece" for TMD Architects. And, it means even more to us knowing that it was exactly what the client wanted.
TMD